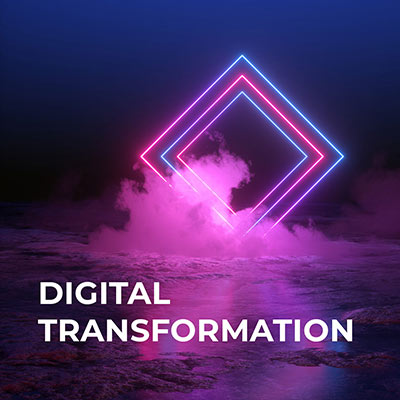 Digital transformation is the process of leveraging the deployment of new digital technologies and the integration of mission critical data to fundamentally change how fashion organizations operate. No journey is the same for any two companies and choosing the appropriate software is vital. That is why DeSL created our flexible, stand alone or integrated, suite of software solutions allowing for individually tailored modules created for your complete business needs. All part of PLM for the retail, fashion, apparel, and footwear industries.
Through a cloud based ecosystem and data driven insights from digital transformation, DeSL's solutions enable companies to quickly adapt business strategies for immediate improvements across all processes. Through adoption, gain access to key metrics and the ability to boost productivity, reduce operating costs, greater team collaboration, improve efficiency, and increase agility and innovation. The time to embrace technology will always be the present. Taking the leap towards digital transformation begins with the proper technology.
Learn More About Digital Transformation
DeSL is a market leader in digital transformation for the retail, fashion, apparel, and footwear sectors. DeSL provides software solutions to fully exploit the potential improvements by deploying a digital cloud based ecosystem covering all major business processes from product concept right through to the end consumer. Click to schedule a demo to discuss how we can improve your business with digital transformation.