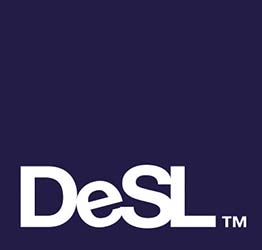 Design It | Source It | Sell It
Market Leader in Digital Transformation PLM Solutions for the Fashion Industry
Contact Us
End-to-End Software solutions tailored for the fashion industry
DeSL is a leading provider of PLM and integrated end-to-end software for the Fashion, Apparel, Textile, and Footwear sectors. Our wide-range of solutions are critical tools for today's progressive and forward-thinking companies and their digital transformation efforts. The series of specialized software have been designed to accommodate the demands of businesses of all sizes, SMB to Enterprise.
Solutions for SMB
In addition to enterprise level solutions, DeSL offers Small-Medium Business (SMB) software tailored to fit the demands of smaller teams with scalable, easy to learn, cloud-based implementations. Choose from three different Digital Transformation packages designed to address specific key business processes. Harness the capabilities of feature-rich systems with access to the most critical tools to successfully manage your supply chain.
Fashion First
PLM software built from the ground up for the Fashion, Apparel, Textile, and Footwear industry.
Made for You
Flexibility to scale from the smallest to the largest enterprise with Made for You standalone or fully integrated modules.
Industry Experts
Team of fashion industry veterans well versed in fashion's mission critical.
Cloud-Based
Versatile deployment options: Amazon Web Services, Microsoft Azure, server hosting
Digital Transformation
Across all business sectors, companies around the globe are making the move to digital. Digital Transformation is the process of leveraging the deployment of new digital technologies and the integration of mission-critical data resulting in fundamental changes in how organizations operate. Nowhere is this more important than in the fashion, apparel, textile, and footwear industries. DeSL provides solutions which enable organizations to fully exploit the potential improvements by deploying a digital cloud based ecosystem covering all major business processes from product concept right through to end consumer.
SUBSCRIBE
SIGN-UP FOR NEWS UPDATES AND ALERTS
PI Apparel Supply Chain
Supply Chain Forum explores the strategic opportunities that digital technology presents on the entire end-to-end supply chain.
More Events