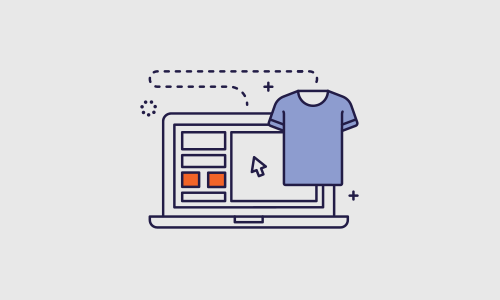 DeSL Adobe Illustrator PLM (Ai) Plugin is built from the ground up to be a seamless integral two way link between the creative teams and the core Product Lifecycle Management (PLM) tool. The Ai Plugin was developed with designers in mind as a bridge between Ai and PLM. Designers never have to leave Illustrator or even sign in to PLM to complete their work. Create styles, develop tech packs, complete Bill of Materials (BOM). In addition, upload and manage images automatically, and request samples all within the comfort of Ai.
Designer Focused Adobe Illustrator Plugin
DeSL Ai Plugin gives designers using Adobe Illustrator access to the complete color palette library, style categories, trim records, size scales, and more features all within PLM. The tool allows designers the freedom to pull data from existing PLM products or create new items saved directly into PLM, across the platform in real time.
The Ai Plugin works the way your team works. The tool recognizes layers and artboards in Adobe Illustrator. This allows your team to easily build out components for tech packs following predefined workflows and request samples directly from vendors. Ultimately, this allows your creative team to work in Adobe Illustrator, while accessing the key components of PLM.
Designers can create a Bill of Materials directly from Adobe Illustrator. Allowing them to make colorway choices, add and remove materials, determine packaging, and write design notes. Changes are streamlined into PLM and made immediately available to the rest of your development team.