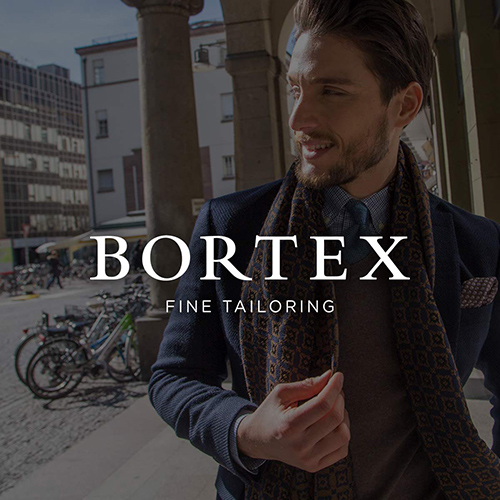 Malta's most respected name in formal men's tailoring, Bortex, has selected DeSL integrated solution to support the fashion brand's fashion development and end to end processes to enable better speed to market capabilities.
DeSL is pleased to announce its partnership with Bortex Global Ltd. Founded in 1964, by a Maltese entrepreneur, Sunny Borg, Bortex is known as a high quality manufacturer of men's tailored clothing. Bortex has expanded into a vast number of sectors in the fashion industry including manufacturing, private label production, and retail.
Bortex's recognized its need for a single software provider to offer a solution from design to production to sales. Leadership acknowledged the growth it could continue to obtain with DeSL's full suite of products including, PLM, CRM, PO Management, SRM, Production Control, and WMS. "It is with great pleasure that Bortex Clothing Industry Limited have finalized terms with DeSL for what promises to be a pioneering end to end software project," stated Sam Borg, Chief Operating Officer at Bortex.
After an exhausting search of potential vendors and a grueling selection process, Sam Borg proclaims, "DeSL not only emerged as the preferred PLM partner for Bortex, but excelled in aligning themselves with our vision for an integrated solution which would cover a clothing business in manufacturing, retail, hire, wholesale, made to measure, and corporate wear."
DeSL is confident its suite of products will bring forth future growth for Bortex as it manages all aspects of its supply chain. Sam Borg said it best for Bortex and DeSL, "we can't wait to get the project underway!"
DeSL is revolutionizing the way Bortex approaches the design and development processes. To learn more about DeSL's solutions and how your business can benefit, request a demo with a DeSL representative.
###
About Bortex
Bortex is Malta's longest established and most respected name in formal men's tailoring. Maltese entrepreneur Sunny Borg established the company in 1964 as a joint venture with the Dutch Van Gils group, it went from strength to strength as a high quality manufacturer of men's suits, jackets and trousers, supplying the finest retail brands on the European market place. Over the years Bortex diversified into other product areas such as men's shirts, accessories and sportswear. It continues to supply the best names on the European high street with private label product as well as providing its own brands or a number of international brands under license.