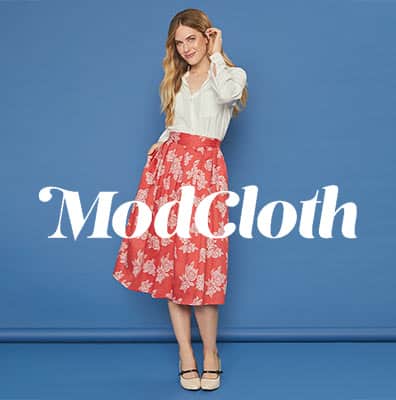 ModCloth takes its next steps towards fashion industry supply chain transparency with DeSL's PLM software. Founded in 2002, ModCloth has raised fashion industry standards through size inclusion, anti photoshopping policies, and female leadership. As ModCloth continues to grow due to its freestanding and new independent ownership, it realized the importance of streamlining the supply chain.
The recently independent company required a flexible, powerful software that can be implemented quickly, in order to replace their current outdated program. When assessing ModCloth's pain points, DeSL found the overall need for supply chain end to end visibility, along with 3D capabilities.
Chris Schreiber, Chief Operating Officer of ModCloth explains, "We chose DeSL due to 1) end to end visibility, integrating all functions for robust decisions, 2) flexibility in terms of current and future processes (such as 3D), 3) simplicity of configuration in order to implement and pivot quickly." She goes on to mention, "The product development process can be cumbersome, but the tools to support it don't have to be; and in this case, the DeSL PLM tool will definitely reduce complexity."
Despite the obstacles presented by COVID 19, DeSL and the ModCloth team has worked hard to handle all business processes remotely. DeSL is beyond delighted to begin this partnership with ModCloth. The quick, remote implementation will provide a strong foundation for DeSL and both parties are looking forward to the future of PLM.
###
About ModCloth
At ModCloth, we make getting dressed fun. Back to being independently owned, we're all about perfect fits for every body. Unique, mood boosting prints. Vintage inspired, versatile styles that make you look good, but more importantly, feel good. Find your joy at ModCloth.