Digital Transformation for Fashion Brand Tank Stream Design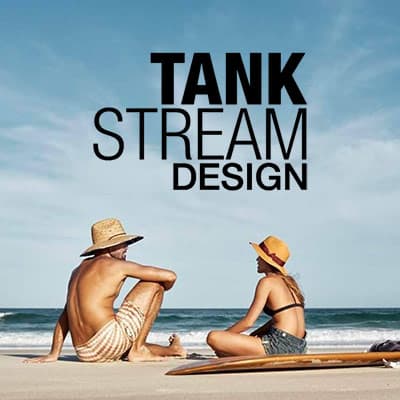 Discover e-Solutions (DeSL) partners with Tank Stream Design as they continue their innovation journey.
Founded over 20 years ago, Tank Stream Design has been one of Australia's leaders in resort wear, outdoor lifestyle apparel, and giftware. The already innovative company knows the importance of an all-encompassing approach to digital transformation, which is why they have chosen DeSL's software to provide an end-to-end solution. DeSL's modules will form the backbone that links all their fashion departments and business processes together, from design through product development, sourcing, and into sales.
Tank Stream Design wants to leverage technology in order to drive growth and efficiency and have already invested in ERP, B2B, and B2C. However, they lacked a web-based, real-time solution which would deliver full digital transformation from initial product concept, to procurement and finally through to sales and marketing. From DeSL's extensive suite of software solutions, Tank Stream Design selected, Product Lifecycle Management (PLM), P.O. Management, Product Information Management (PIM), and BI Reporting, to expand their capabilities and integrate all new and pre-existing software.
James Neumann, CEO and Founder, commented, "Tank Stream Design of Australia has chosen DeSL as the software to streamline our 'Design-to-Market' process. Tank Stream is a perfect candidate for software modules such as PLM as we constantly struggle with the inefficiencies and inaccuracies of working in multiple software applications and spreadsheets across all departments." He continues by saying, "After an extensive search, and receiving demonstrations by all major PLM providers, our research team found DeSL to be a holistic solution for our end-to-end 'Design-to-Market' cycle. Equally as important, we found DeSL's software simple to navigate, allowing easy buy-in from our team of users. DeSL has a team of true professionals who are a pleasure to work with, are very knowledgeable in the PLM space, and are not playing catch up like many of its competitors."
Neumann sums it up for DeSL and Tank Stream Design when he says, "We can't wait to finish the project and realize the benefits that the software will bring to the business." With DeSL's fashion software and guidance, Tank Stream Design will achieve massive efficiency gains from a digital transformation perspective.
###
About Tank Stream Design
From humble beginnings over 20 years ago, Tank Stream Design has become a leader in supplying resort wear, giftware and outdoor lifestyle apparel in Australia, with retailers worldwide including New Zealand, United States, Caribbean, Japan and Canada. At Tank Stream Design they design, source, and distribute a vast range of quality apparel, headwear and resort products under our family of brands. Their apparel and resort products in particular have been uniquely developed, enabling us to personalize each design to a specific store location.